Thursday 24 May 2012
Kerry Katona: Having a tummy tuck is like getting an ingrown toenail removed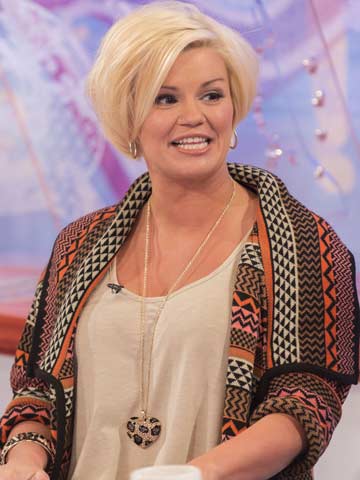 Kerry Katona is a mum of 4
Kerry Katona has compared having a tummy tuck to 'minor' toenail surgery.
The 31-year-old went under the knife to get a flatter stomach earlier this month and she doesn't think the operation was a big deal.
'When you've had four kids, it's like having an ingrown toenail removed,' says Kerry.
Kerry dates artist Steve Alce, 33, and is mum to Molly, 10, Lilly-Sue, 9, Heidi, 5, and Max, 4.
While she was keen to sort out her post-pregnancy body, she doesn't regret giving birth 4 times.
She and Steve love the fact that they always have so many children around them.
'He's got two kids himself, so at weekends we'll have six kids between us,' says Kerry.
'Sometimes they drive you mad and I want to throw them out the window, but I wouldn't change it for the world.
'The sound of kids laughing and playing is the best.'
Kerry takes part in the Come Dine With Me Jubilee Special on Channel 4, 27 June at 8pm.
SEE PICTURES Kerry Katona: From pop princess to Dazed Of Warrington>>
SEE PICTURES Kerry Katona and Nicola McLean enjoy a girls' night out in London>>
SEE PICTURES Kerry Katona at Sky One's Children's Champions Awards>>
SEE PICTURES Dancing On Ice 2011 - Week 6 sees Kerry Katona saved>>
SEE PICTURES Brian McFadden in Engaged celebrities>>
SEE PICTURES Delta Goodrem and Brian McFadden in Celebrity splits 2011>>
Anna Duff