Wednesday 23 May 2012
Ashley Cole is feeling 'lonely' in the home he shared with ex-wife Cheryl Cole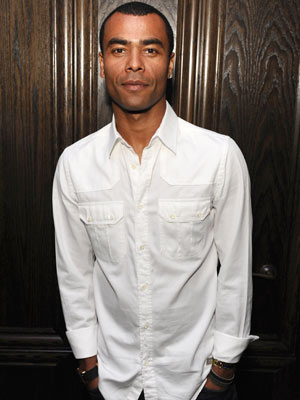 Ashley and Cheryl Cole divorced in September 2010
Ashley Cole is fed up with returning to the empty home he once shared with 28-year-old ex-wife Cheryl Cole.
The Chelsea footballer is said to have asked friends and family to move into £3.5m Hurtmore House to keep him company - as well as his chauffeur.
'Ashley's home has 6 bedrooms and a granny flat,' says a friend.
'Five bedrooms are just lying empty
'Ashley has moved in his trusty driver Abs to keep him company.
'He's also asked his mate Woodsy at Yeovil Town to sleep over more and his brother Matty to stay a few nights.'
Ashley is said to have originally asked mum Sue to stay but she wasn't keen to be so far away from her friends.
But 31-year-old Ashley isn't the only one who wants company.
'It's a sad situation as Cheryl is in the same boat,' the friend tells the Daily Star.
'She has a huge place in north London and hates living on her own, too.'
NEW PICTURES Cheryl Cole is a style hit in hot white Victoria Beckham dress at London premiere>>

SEE PICTURES Cheryl and Ashley Cole: The story so far>>
NEW PICTURES Cheryl Cole impresses US in sexy mini dress>>
MORE PICTURES Cheryl Cole's sexy black backless dress shows off new tattoo at The Brit Awards>>
MORE PHOTOS See all the photos of Cheryl Cole looking red hot at the Elle Style Awards 2011>>
SEE PICTURES The life of Cheryl Cole>>
FASHION GALLERY SPECIAL Cheryl Cole's fashion history - the highs and the lows>>
CELEBRITY HAIR Cheryl Cole: From corn rows to curls>>
Esme Riley