Thursday 24 May 2012
Hey, Katy Perry! Russell Brand's new love kissed a girl - and she liked it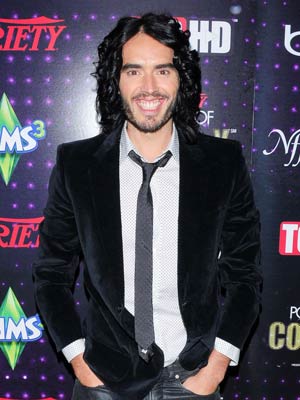 Russell Brand's new girl used to date David Hasselhoff
If you're wondering what randy Russell Brand, 36, sees in new girlfriend Anouska De Georgiou, we've found the answer...
We've unearthed music videos of the Brit singer, 32, that showcase her 'talents'.
In one clip, she strips to her undies before getting starkers.
And in a vid called Bad Girls, she whips ex David Hasselhoff and snogs a female dancer. Ooh-er!
Read more celebrity gossip in Now magazine dated 28 May 2012 - out now!
SEE PICTURES Russell Brand and Katy Perry - a love story in pictures>>
SEE PHOTO GALLERY Russell Brand and Katy Perry - a love story in pictures>>
SEE PICTURES Katy Perry Style File>>
TWITPIC Katy Perry kissing a kangaroo at Sydney Zoo>>
NEW PICTURES Katy Perry and Russell Brand dress down for day out in New York>>