Wednesday 23 May 2012
Kerry Katona re-lives her Atomic Kitten days with dodgy long blonde hair extensions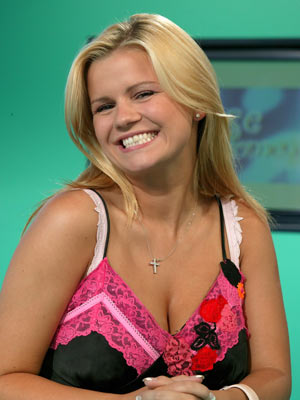 Kerry Katona has returned to her old image
Kerry Katona has ditched her cropped locks in favour of a new long 'do.
The reality TV star's had a makeover with long hair extensions to get her former 'Atomic Kitten' look, even though her time with the girl group came to an end when Kerry was 21 in 1991.
'Omg my hair is soooo long!! Love a change xxx,' Tweets Kerry, 31, with a picture of herself.
'Feel like I'm back in the kittens lol xx.'
NEW PICTURE Kerry Katona's new long blonde hair extensions>>
Unfortunately for the former Celebrity Big Brother contestant, her bright blonde extensions don't blend well with her existing hair.
Kerry's revamp comes amid rumours Atomic Kitten are planning to reform.
'I'm proud of being a part of Atomic Kitten,' Kerry said recently.
'They
helped me and I helped put them on the map, so if the opportunity arose
I'd love to get on stage with them - I'd be mad not to!'
NEW PICTURES Your ultimate guide to hair extensions>>
SEE PICTURES Kerry Katona and Ashley Cole party with stars in London>>
SEE PICTURES Kerry Katona: From pop princess to Dazed Of Warrington>>
SEE PICTURES Kerry Katona and Nicola McLean enjoy a girls' night out in London>>
Esme Riley