Tuesday 29 May 2012
Millie Mackintosh: Professor Green asked for my number after seeing me on the cover of FHM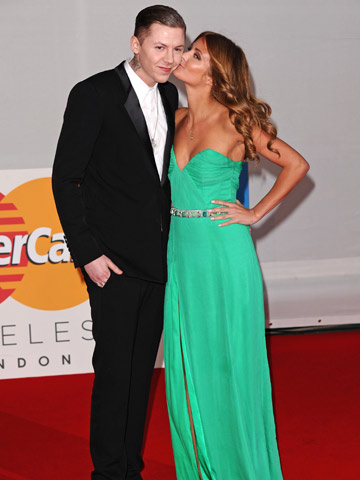 Professor Green and Millie Mackintosh debuted their relationship in February
It was love at first sight for Professor Green when he clocked Millie Mackintosh on the front of a men's magazine.
And Pro - real name Stephen Manderson - wasted no time in making the move on the Made In
Chelsea star.
'Stephen saw my picture on the cover of FHM and his publicist said: "I can get you her number,"' says Millie, 22.
'She knew the editor of FHM who sent me an email and I said: "Is he a nice guy?" and he replied: "Yes, he's really funny, he's great," so I thought: "Why not?"
'Half an hour later, Stephen called.'
Millie admits that she didn't know much about the rapper when he first contacted her.
But 6 months into their relationship, she's become a huge fan of the 28-year-old's work.
'[I didn't] have anything by Professor Green on my iPod,' Millie tells You.
'But I love his music; I know the words to every song - even the songs on his third album which hasn't come out yet.'
SEE VIDEO Millie Mackintosh and Caggie Dunlop's make-up masterclass>>
SEE PICTURES Made In Chelsea girls show TOWIE cast how to dress at London party>>
SEE PICTURES Millie Mackintosh attends InStyle's 10th anniversary party in London>>
EXCLUSIVE VIDEO Behind the scenes at Caggie Dunlop and Millie Mackintosh's photo shoot>>
Anna Duff