Sunday 27 May 2012
Millie Mackintosh: When Professor Green is away I take a teddy sprayed with his aftershave to bed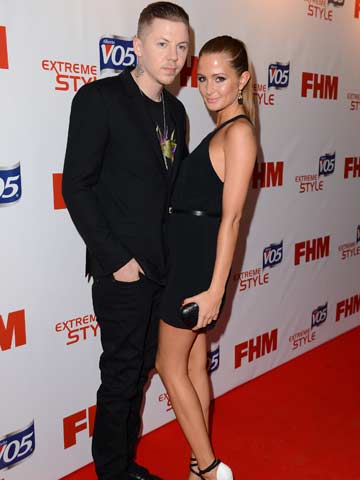 Millie Mackintosh and Professor Green first stepped out together in February
Millie Mackintosh misses her boyfriend Professor Green when he's away travelling.
Luckily for the Made In
Chelsea girl, 22, she has something to help her through the nights when Pro - real name Stephen Manderson - isn't with her.
'Not long after we met he was working in New York and I sent red roses and a teddy to his hotel,' says Millie.
'Now whenever he is away I have the teddy - we call him Edward - in bed with me sprayed with Stephen's aftershave.'
Millie and Pro, 28, only went on their first date last November and stepped out in public together in February.
But Pro has already met Millie's parents and the couple are seriously loved-up.
'This feels like my first ever relationship because we actually want to treat each other properly,' Millie tells You.
'I feel so comfortable with him - when we are hanging out I hardly ever wear make-up and I am even happy wearing my glasses.'
SEE VIDEO Millie Mackintosh and Caggie Dunlop's make-up masterclass>>
SEE PICTURES Made In Chelsea girls show TOWIE cast how to dress at London party>>
SEE PICTURES Millie Mackintosh attends InStyle's 10th anniversary party in London>>
EXCLUSIVE VIDEO Behind the scenes at Caggie Dunlop and Millie Mackintosh's photo shoot>>
Anna Duff