Wednesday 23 May 2012
Josie Gibson: I used to have week-long drink and drug binges, but now I've quit booze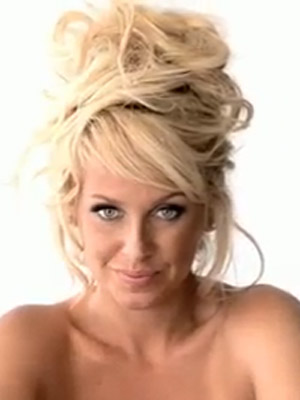 Josie Gibson has been dating boyfriend Luke Sanwo for 6 months
Now columnist Josie Gibson and boyfriend Luke Sanwo have been 'right depressed' this week.
'I threw a mega housewarming party and a mammoth session has left me feeling suicidal,' Josie, 27, tells us.
'I have vague memories of licking a stranger's boobs and rowing with Lukey about having a shag pass.

'It's brought back a lot of memories about the old Josie before I left Bristol for the bright lights of the Big Brother house.
'Before my life changed I'd stay out sometimes for a whole week on drink and drug binges.
'I don't ever want to be that person again.
'I have so much to lose now, from Lukey to amazing work opportunities and my mates who support me through everything.
'I've sworn off the demon drink for a year and I'm determined to stick 
to it.'
Read Josie Gibson's full column Just Josie! in Now magazine dated 28 May 2012 - out now!
SEE PICTURES At home with Josie Gibson>>
EXCLUSIVE PICTURES Big Brother winner Josie Gibson gets naked for Now>>
EXCLUSIVE VIDEO Big Brother star Josie Gibson's nude shoot>>
MORE PICTURES Josie Gibson and John James' love story>>