Monday 28 May 2012
Kate Middleton reveals: Prince William is fit and has a six-pack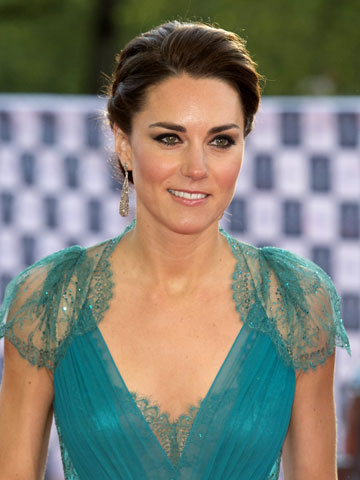 Kate Middleton married Prince William last April
The
Duchess of Cambridge
has never looked more radiant.
Kate, 30 - who dropped a dress size ahead of her wedding a year ago - has been making an extra effort to stay in shape as she takes on extra duties for the forthcoming Jubilee and Olympics.
Last week she flashed her enviable legs - and amazing muscly calves - as she wore a sea-green summer dress at Prince William's polo match in Ascot.
A source says: 'Kate knows how much scrutiny she'll be under at these very public occasions, so she's keen to look as slim and fit as she possibly can.'
But while we're all raving about Kate's super-fit body, our Royal source has another revelation - that Wills, 29, has abs to die for!
'Kate always laughs that William's the really fit one,' says the source.
'She says he's got a six-pack, which no one would really expect.'
SEE PICTURES Kate Middleton wears Orla Kiely dress for Royal engagement in London with Prince Charles>>
SEE PICTURES Kate Middleton keeps dress hidden under chic grey coat at first Royal engagement without Prince William>>
SEE PICTURES Kate Middleton Style File>>
NEW PICTURES Kate Middleton and Prince William visit riot victims in Birmingham>>
NEW PICTURES Kate Middleton and Prince William dazzle in LA>>
NEW PICTURES Prince William and Kate Middleton on their visit to Prince Edward Island in Canada>>
NEW PICTURES Kate Middleton dazzles at ARK event>>