Sunday 20 May 2012
WEDDING JOY! Facebook founder Mark Zuckerberg marries girlfriend Priscilla Chan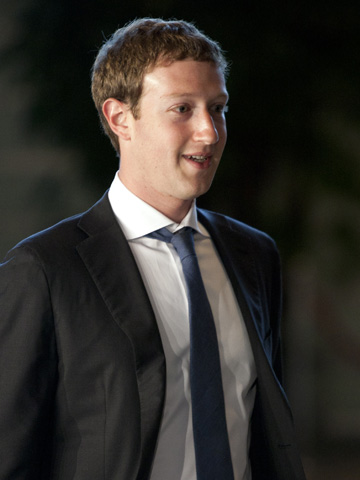 Mark Zuckerberg is a billionaire
Mark Zuckerberg, CEO and founder of Facebook, has married girlfriend Priscilla Chan, who he met while studying at Harvard University.
The couple exchanged vows in a quiet ceremony at home in Palo Alto in California and 28-year-old Mark has updated his Facebook status to 'married'.
The entrepreneur is one of the 30 richest people in the world with an extimated weath of $19.1 billion, but chose not to have a lavish bash for his big day, with fewer than 100 guests.
But there was a romantic theme with Burdick Chocolate 'mice' served for the wedding breakfast dessert.
Mark and Priscilla enjoyed the whimsical chocolate treats on their first date.
NEW PICTURES Celebrity weddings 2012>>
SEE PICTURES Celebrity weddings 2011>>
SEE PICTURES Engaged Celebrities>>