Saturday 26 May 2012
Royal biographer Penny Junor: Princes William and Harry are so dependent on one another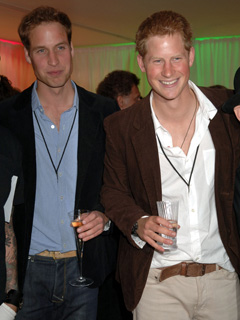 Prince Harry was Prince William's best man at his Royal Wedding
Royal biographer Penny Junor says Prince William and younger brother Prince Harry have a very special relationship.
Penny's book Prince William:
Born To Be King is out now and it's clear Wills and Harry, 28, have a deep bond.
'[William] a very interesting character,' says Penny, 62.
'But there is quite a lot of Harry in my William book because it's hard to talk about them separately - they are so close and so dependent on one another.'
Penny reveals that Wills, 29, agreed to be interviewed when he found out she was writing about him - but he changed his mind.
'He hates talking about himself,' says Penny.
'However, he did allow senior members of his household to speak with me.'
MORE PICTURES Kate Middleton steps out with Prince William in stunning white number>>
SEE PICTURES Kate Middleton wears Orla Kiely dress for Royal engagement in London with Prince Charles>>
SEE PICTURES Kate Middleton keeps dress hidden under chic grey coat at first Royal engagement without Prince William>>
SEE PICTURES Kate Middleton Style File>>
Nicola Coe