Saturday 19 May 2012
Professor Green: Millie Mackintosh and I are from different worlds but we're a good fit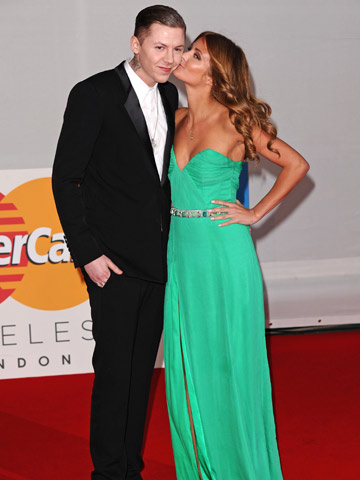 Professor Green and Millie Mackintosh debuted their relationship in February
Professor Green thinks he and Made In
Chelsea's Millie Mackintosh are the perfect match.


He's a rapper from Hackney and she's heiress to to the multi-million pound company
that invented Quality Street,but Pro Green doesn't care.
'Millie and I are from different places,' says Professor Green, 28.
'It doesn't make
that much difference to us.
'Everyone thinks we're a bit less fitting than we actually
are.'
Pro's confessed to having seen just 'half an episode' of 22-year-old Millie's hit E4
reality show, so was unaware of the star's connection to the Rowntree Mackintosh confectionery
empire.
'She said her grandad or great-grandad completely changed
what toffee is,' he says.
'Changing sweets. Now that's heritage.'
SEE VIDEO Millie Mackintosh and Caggie Dunlop's make-up masterclass>>
SEE PICTURES Made In Chelsea girls show TOWIE cast how to dress at London party>>
SEE PICTURES Millie Mackintosh attends InStyle's 10th anniversary party in London>>
EXCLUSIVE VIDEO Behind the scenes at Caggie Dunlop and Millie Mackintosh's photo shoot>>
Nicola Coe