Thursday 17 May 2012
Prince William: You don't mess with your grandmother (especially if she's the Queen)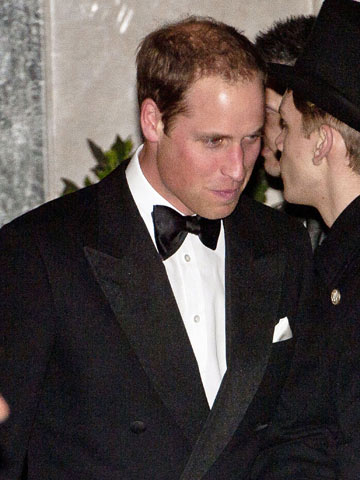 Prince William will celebrate his 30th birthday next month
Prince William knows that his grandmother's boss.
The 29-year-old, who's 2nd-in-line to the throne behind his father Prince Charles, 63, knows he should respect Queen Elizabeth, who celebrates her Diamond Jubilee this year.
'As I learned from growing up, you don't mess with your grandmother,' says Wills.
And though she's the Queen of England, Wills' younger brother, Prince Harry, 27, doesn't treat his granny like an intimidating monarch.
'Behind closed doors, she's our grandmother,' Harry tells US chat show host Katie Couric in a rare interview.
'It's as simple as that.'
SEE PICTURES Kate Middleton keeps dress hidden under chic grey coat at first Royal engagement without Prince William>>
NEW PICTURES Kate Middleton and Prince William visit riot victims in Birmingham>>
NEW PICTURES Kate Middleton and Prince William dazzle in LA>>
NEW PICTURES See Prince William and Kate Middleton on their visit to Prince Edward Island in Canada>>
SEE PICTURES Prince Harry beats Usain Bolt in a sprint on Diamond Jubilee visit to Jamaica>>
SEE PICTURES Prince Harry jets to Belize and the Bahamas on Diamond Jubilee tour>>
SEE PICTURES Prince Harry completes charity day trade>>
PHOTO GALLERY Prince Harry's former girl Florence Brudenell-Bruce models lingerie>>
Esme Riley