Wednesday 16 May 2012
President Barack Obama mocks LA Galaxy star David Beckham for being old and posing in his underwear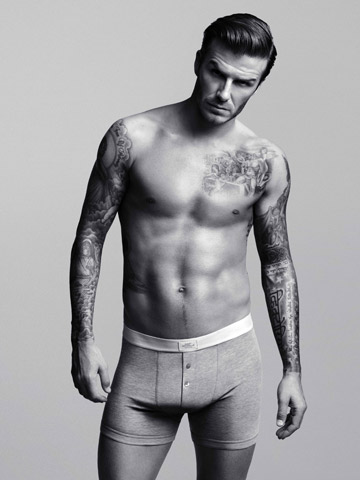 David Beckham joined LA Galaxy in 2007
David Beckham found himself on the receiving end of Barack Obama's jokes at The White House this week.
The 37-year-old and the rest of the LA Galaxy soccer team were given the honour of visiting the President's residence after winning the Major League Soccer Championship.
'We have a young up-and-comer on the team, a guy named David Beckham,' Barack, 50, quipped in his speech.
'I gave David a hard time, I said half his team mates could be his kids.
'We're getting old David, though you're holding up better than me.'
Barack - who last chatted with David during a dinner held for the Royal Family in London - later posed with Becks and an LA Galaxy shirt printed with his name.
But not before he had one last dig about the sportsman's sexy H&M fashion range.
'He is tough,' said Barack.
'It is rare a man can be that tough on the field and also have his own line of underwear.'
SEE PICTURES Victoria Beckham and baby Harper Seven dress up to hit the shops>>
SEE PICTURES Victoria Beckham and Eva Longoria take baby Harper Seven to watch dad David play football in LA>>
SEE PICTURES Style queen Victoria Beckham and baby Harper Seven visit Marc Jacobs in New York>>
SEE PICTURES Victoria Beckham and Harper Seven show mum and baby style in New York>>
SEE PICTURES Pregnant Victoria Beckham and husband David leave New York hotel>>
SEE PICTURES Victoria and David Beckham launch new fragrance Signature in New York>>
SEE PICTURES David Beckham's changing hairstyles>>
SEE PICTURES Victoria and David Beckham: A love story in pictures>>
SEE PICTURES Victoria and David Beckham go out for dinner with the Ramsays>>
Esme Riley