Monday 14 May 2012
One Direction star Harry Styles: Cleaning is so relaxing and cooking is fun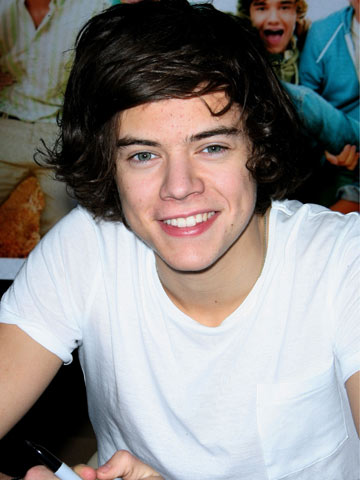 Harry Styles is close to his mum
Harry Styles has confessed that he's a bit of a clean freak.
The One Direction heartthrob, who's also a keen cook, has had a passion for blitzing the dust since he was a little boy.
'I find it very relaxing and calming,' says Harry, 18.
'I even watch all the TV shows about it to help me with ideas and stuff.
'I know it sounds weird and the rest of the lads tease me about it but I just really enjoy cleaning - what can I say?'
And Harry admits he likes to keep things in order to please mother Anne Cox, 44.
'If I ever got messy I know my mum would kill me,' Harry tells the Daily Star.
'I'm happy to help out with anything - whether it's taking bins out, cleaning the kitchens or the bathroom.'
Harry Styles news, pictures and video - all in one place>>
PHOTO GALLERY Harry Styles' life in pictures>>
PICTURES Harry Styles and the 1D boys have fun in the sun in Australia>>
SEE PICTURES Harry Styles and One Direction show off hot new hair in sexy magazine shoot>>
SEE PICTURES Harry Styles and One Direction sign copies of album Up All Night in New York to mark US release>>
SEE VIDEO Harry Styles and One Direction mobbed by screaming fans in London>>
Esme Riley

Harry Styles supports Cancer Research UK
One Direction coming soon

Teen Now meets One Direction part 1
Teen Now meets
One Direction
part 2
Capital FM Jingle Bell Ball part 2 with One Direction