Tuesday 15 May 2012
Lorraine Kelly: Prince William could have been a basket case but Kate Middleton makes him happy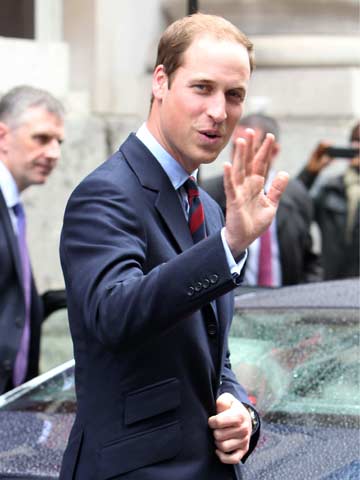 Prince William married Kate Middleton in April 2011
Prince William is lucky that he grew up to be so well-adjusted after his traumatic childhood, according to TV presenter Lorraine Kelly.
Lorraine is shocked by royal commentator Penny Junor's new book Prince William, Born To Be King, which includes intimate details about how he dealt with the divorce of his parents Prince Charles and Princess Diana and the death of his mother in 1997.
'When you read about what he went though, it really is astonishing that William has grown up to be such a steady, sensible, thoroughly likeable young man,' says Lorraine, 52.
'With all the trauma in his life no one would have been surprised if William had turned out to be a basket case but he is probably the most well-balanced male royal we have ever had.'
Lorraine credits 29-year-old Wills' wife Kate Middleton, 30, for helping him to stay down-to-earth in his adulthood.
She believes the couple truly care for each other and are unlikely to split up in the same way that William's parents did.
'Kate gives William real stability, and I am sure this week she will be even more fiercely protective towards her husband,' Lorraine writes in The Sun.
'The fresh-faced Kate and her handsome Prince are very much the future of the Royal Family and the fact they are a love match means they have a fighting chance of long-lasting happiness.'
MORE PICTURES Kate Middleton steps out with Prince William in stunning white number>>
SEE PICTURES Kate Middleton wears Orla Kiely dress for Royal engagement in London with Prince Charles>>
SEE PICTURES Kate Middleton keeps dress hidden under chic grey coat at first Royal engagement without Prince William>>
SEE PICTURES Kate Middleton Style File>>
Anna Duff