Friday 11 May 2012
Is Emma Watson's dramatic weight loss down to pole dancing?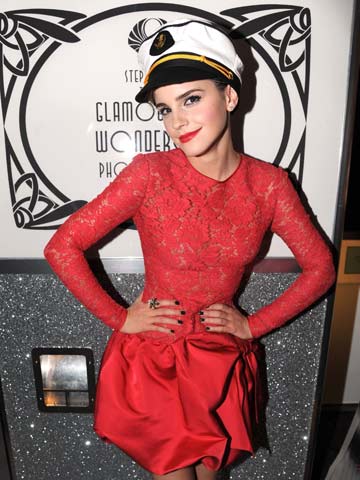 Emma Watson found fame as Hermione Granger in the Harry Potter series
Emma Watson has reportedly taken up pole dancing.
The actress is currently filming new movie The Bling Ring and is said to have taken inspiration from a co-star who'd been doing it as a sport.
'She's amazed with the results because it has toned up her body so well,' a source tells The Sun.
'She never thought she would enjoy it but she finds it quite liberating.'
Emma posted a photo of herself dressed-up in character on set last week.
The 22-year-old Lancôme model wears a pink velour tracksuit in the snap, showing off a flat tummy beneath her
cropped top and the trousers fall baggy around her slim legs.
'Twitterers meet Nicki, Nicki meet twitterers : ),' Tweeted Emma, along with the picture.
CELEBRITY WEIGHT LOSS Celebrity diets>>
SEE PICTURES Harry Potter And The Deathly Hallows film premiere in New York>>
SEE PICTURES Harry Potter And The Deathly Hallows world premiere in London>>
SEE PICTURES Harry Potter: The stars grow up>>
SEE PICTURES Harry Potter And The Half-Blood Prince premiere in London>>
SEE PICTURES Harry Potter star Emma Watson Style File>>
Esme Riley