Friday 11 May 2012
Justin Bieber pays tribute to his mum in special Mother's Day single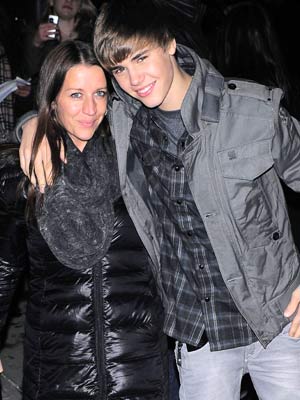 Justin Bieber really loves his mum
With his retro 'do and grown-up new sound,
Justin Bieber
has come a long way since he burst on to the music scene in 2009.
But it seems the 18-year-old chart-topper is still just a mummy's boy at heart - he's just released a soppy track especially for Mother's Day.
In Turn To You, Justin gives thanks to his mum Pattie for looking out for him and helping him become the international superstar he is today.
'You were so young, you were just my age when you had me,' he sings.
'Mom, you were so brave, there was nothing that would stop or get in our way. And I know you will always be there for me.'
And by the looks of things, the Canadian cutie's gorgeous girl Selena Gomez, 19, is just as keen to show love for the special woman in her life.
'Momma thinks I'm too big to sit on her lap... Never,' she wrote on Twitter alongside an adorable snap of the pair.
Aww!
SEE PICTURES The top 20 teen idols>

SEE PICTURES Justin Bieber gets mobbed at airport>>
SEE PICTURES Justin Bieber bungee jumps off bridge>>
SEE PICTURES Justin Bieber and Selena Gomez in Canada>>
SEE PICTURES Justin Bieber: Never Say Never premieres in London>>
NEW PICTURES Justin Bieber: Lowdown on the teen star>>
NEW PICTURES Justin Bieber's life story in photos>>
SEE PICTURES Justin Bieber shows off his talents on Spanish TV show>>
Beth Shearing