Friday 11 May 2012
Queen confirms: Kate Middleton and Prince William's first-born baby will take throne - girl or boy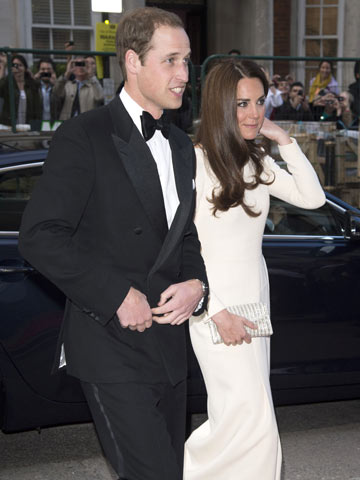 Prince William and Kate Middleton married on 29 April 2011
Kate Middleton
and
Prince William
's eldest child will be passed the crown regardless of their sex.
Changes to royal laws will put an end to the eldest son automatically becoming next in line to the throne even if he has an older sister, the Queen confirmed at the State Opening of Parliament yesterday.
'My government will continue to work with the 15 other Commonwealth Realms to take forward reform of the rules governing succession to the crown,' said the Queen, 86.
And Now can reveal that Kate, 30, and Wills, 29, are about to start trying for a baby after her mum Carole Middleton let the news slip to a friend last week.
'Carole said Kate isn't pregnant yet but wants to start trying soon,' reveals our insider.
'Carole smiles when she's asked about a Royal baby.
'She's clearly looking forward to being a grandmother.'
Read the full story about Kate Middleton in Now Magazine dated 14 May 2012 - out now!
SEE PICTURES Kate Middleton wears Orla Kiely dress for Royal engagement in London with Prince Charles>>
SEE PICTURES Kate Middleton keeps dress hidden under chic grey coat at first Royal engagement without Prince William>>
SEE PICTURES Kate Middleton Style File>>
NEW PICTURES Kate Middleton and Prince William visit riot victims in Birmingham>>
NEW PICTURES Kate Middleton and Prince William dazzle in LA>>
NEW PICTURES Prince William and Kate Middleton on their visit to Prince Edward Island in Canada>>
NEW PICTURES Kate Middleton dazzles at ARK event>>
Esme Riley