Thursday 10 May 2012
Penny Junor: Prince William will protect his marriage to Kate Middleton and won't give away his soul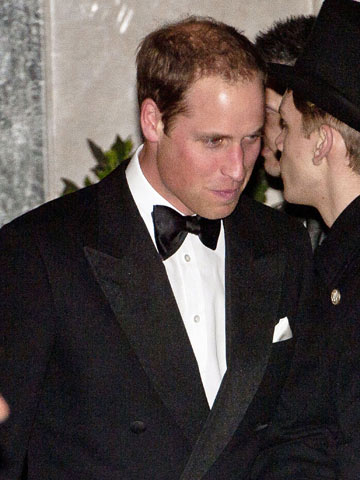 Prince William married Kate Middleton in April 2011
Royal commentator Penny Junor is sure Prince William will ensure his marriage to Kate Middleton remains a very intimate union.
Penny believes that Wills, 29, is unlikely to give much away about his personal life after his father Prince Charles and late mother Princess Diana's strained marriage became a public spectacle.
'He's intensely private and he has learnt a huge amount from watching what happened to his parents,' says Penny, 52.
'His role model is actually the Queen who is also intensely private.
'He saw what happened when his parents talked about their private life and it's a form of self-protection.'
Penny says Wills will make a 'fantastic' King but he'll never be open about his relationship with wife Kate, 30.
'He is intensely protective, and he will give everything - as his father has done actually - all the hours God sends he'll give to duty,' Penny tells ITV1's This Morning.
'I'm absolutely sure of that. But he won't give his soul...and that's what Prince Charles gave away.'
MORE PICTURES Kate Middleton steps out with Prince William in stunning white number>>
SEE PICTURES Kate Middleton wears Orla Kiely dress for Royal engagement in London with Prince Charles>>
SEE PICTURES Kate Middleton keeps dress hidden under chic grey coat at first Royal engagement without Prince William>>
SEE PICTURES Kate Middleton Style File>>
Esme Riley