Monday 14 May 2012
Josie Gibson: I'm appearing in Aladdin with a right dirty old co-star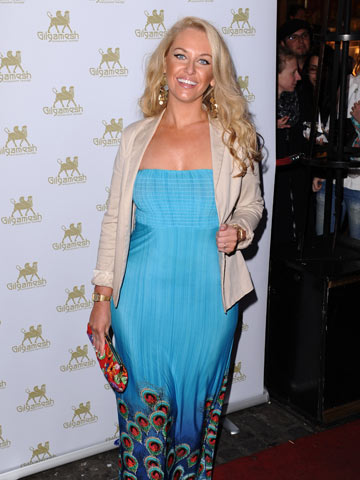 Josie Gibson wants to start learning her lines
Now columnist Josie Gibson will be appearing in panto at the end of this year and she can't wait.
'I've been begging to see the Aladdin script the minute it's done,' Josie, 27, tells us.
It doesn't start until December, but I've got a memory like a sieve, so I'm worried about remembering all my lines, especially working with my new top secret co-star.
'I'll tell you lot all about him as soon as I'm allowed to. If I told you now, I'd have to kill you - then there'd be no one to read my column.
'What I can say, though, is that he's a dirty old badger and hilarious. I was already looking forward to being in Aladdin, but now I know about my co-star, I'm beside myself.
'But I've told him to stay away from my flying carpet. And if he thinks I'm polishing his lamp, he's got another thing coming...'
Read Josie Gibson's full column in Now magazine dated 14 May 2012 - out now!
SEE PICTURES At home with Josie Gibson>>
EXCLUSIVE PICTURES Big Brother winner Josie Gibson gets naked for Now>>
EXCLUSIVE VIDEO Big Brother star Josie Gibson's nude shoot>>
MORE PICTURES Josie Gibson and John James' love story>>
PHOTO GALLERY Josie Gibson on John James>>