Saturday 12 May 2012
Harry Styles' mum reveals his bedroom secrets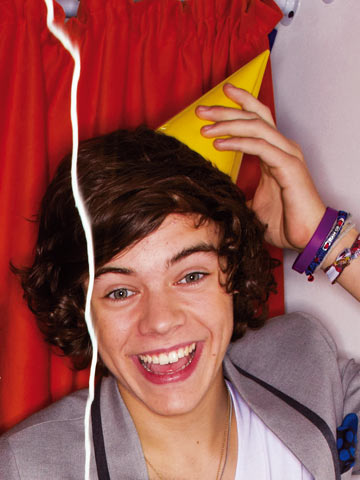 Harry Styles flew to LA alone last week but One Direction are now recording in Sweden
Harry Styles' bedroom at home is a typical teenager's den.
Harry's mum Anne Cox says her 18-year-old son has always been untidy and she worries about the state of the flat he shares with his One Direction band mate Louis Tomlinson, 20.
'In Harry's bedroom there are clothes everywhere, posters from clothes shops, trendy things from catalogues,' says Anne, 44.
'He has a brown and cream colour scheme but the clothes are everywhere.
'He's pretty messy, it's his worst habit.'
Anne is climbing Mount Kilimanjaro for Believe In Magic, a charity that supports terminally ill children. To sponsor her, visit www.justgiving.com/Anne-Vicky-webelieveinmagic.
Harry Styles news, pictures and video - all in one place>>
PHOTO GALLERY Harry Styles' life in pictures>>
PICTURES Harry Styles and the 1D boys have fun in the sun in Australia>>
SEE PICTURES Harry Styles and One Direction show off hot new hair in sexy magazine shoot>>
SEE PICTURES Harry Styles and One Direction sign copies of album Up All Night in New York to mark US release>>
SEE VIDEO Harry Styles and One Direction mobbed by screaming fans in London>>
Anna Duff

Harry Styles supports Cancer Research UK
One Direction coming soon

Teen Now meets One Direction part 1
Teen Now meets
One Direction
part 2
Capital FM Jingle Bell Ball part 2 with One Direction