Thursday 10 May 2012
Brad Pitt invites Jennifer Anistonís BFF to his wedding!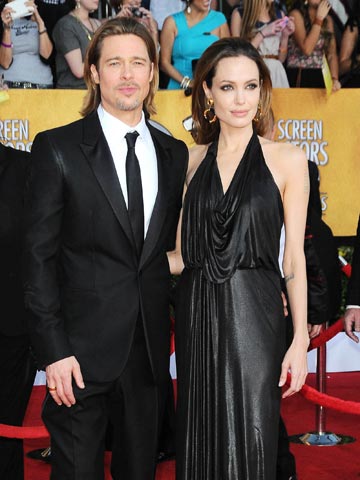 Brad Pitt is set to wed Angelina Jolie this summer
They've been friends for over 18 years.
But Courteney Cox has committed the ultimate betrayal in Jennifer Aniston's eyes - by accepting an invite to Brad Pitt and Angelina Jolie's wedding!
Courteney, 47, may have sided with Jen, 43, after she split from Brad, 48, in 2005, but she's always stayed in touch with him - and now he's repaid her kindness with the invite.
A source says: 'Courteney would never have accepted it at the height of the split but she says they've all grown up and moved on.
'Jen's upset and hurt, though.'
Read the full story about Brad Pitt in Now magazine dated 14 May 2012 - out now!
SEE PICTURES Brad Pitt and Angelina Jolie - a love story in photos>>
SEE PICTURES Angelina Jolie - from sultry teenage to sexy Hollywood star>>
SEE PICTURES Brad Pitt and Angelina Jolie's loved-up date at the Super Bowl>>
SEE PICTURES Angelina Jolie and Brad Pitt nuzzle up at Cannes>>