Thursday 10 May 2012
Alex Reid: Whenever Katie Price was angry, she'd call me Pete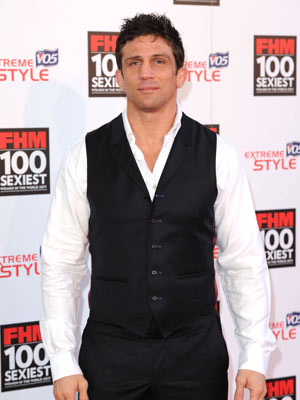 Alex Reid is now engaged to Chantelle Houghton
Alex Reid admits Peter Andre cast a huge shadow on his relationship with Katie Price.
'Yeah, I think that's fair to say,' the cross-dressing cage fighter confirms.
Katie even famously once referred to Alex as Pete on TV. Did it happen in private as well?
'Yeah, it did. It just slipped out once or twice,' Alex, 36, tells Now's Dan Wootton.
'When she got angry, she'd call me Pete.'
Now engaged to Chantelle Houghton, who's about to give birth to their first child, Alex misses Katie's 3 kids. But he knows his place in the family has been taken by the businesswoman's new fiancé Leandro Penna.
'I'm best out of it,' he says.
'There are lots 
of things that happen in 
this world that aren't ideal.'
Read Dan Wootton's full interview with Alex Reid in Now magazine dated 14 May 2012 - out now!
SEE PICTURES Alex Reid and Katie Price's love story in photos>>
PHOTO GALLERY Chantelle Houghton and Preston's love story in photos>>
SEE PICTURES Katie Price's hen party>>
SEE PICTURES Is Alex Reid the new Peter Andre?>>
SEE PICTURES Peter Andre's night on the town with Nicola McLean and Chantelle Houghton>>
SEE PICTURES Alex Reid loves theme parks>>