Thursday 10 May 2012
Josie Gibson: Luke Sanwo's got proper broody but babies don't do it for me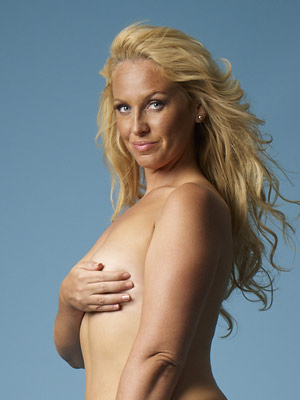 Josie Gibson has bought a new home in Bristol
Now columnist Josie Gibson has had a right weird week.
'My BFF's just had a baby and so has Lukey Sanwo's best mucker - now Lukey's gone proper broody on me,' Josie, 27, tells us.
'He keeps texting to say how cute babies are and how amazing their little hands are. He's turned into a hormonal girl!
'I reminded him that we've got our pooch Roxy. She's the only baby we're having together any time soon - she sleeps through the night and hasn't ruined my lady bits.
'I don't know what's wrong with me, but babies just don't float my boat - seriously!
'If my mate gave birth to a little monkey or a koala bear, I'd get all emotional and teary. Human babies just don't do it for me. I think I'm a bit weird...'
Read
Josie Gibson's
full column in
Now
magazine dated 14 May 2012 - out now!
SEE PICTURES At home with Josie Gibson>>
EXCLUSIVE PICTURES Big Brother winner Josie Gibson gets naked for Now>>
EXCLUSIVE VIDEO Big Brother star Josie Gibson's nude shoot>>
MORE PICTURES Josie Gibson and John James' love story>>
PHOTO GALLERY Josie Gibson on John James>>