Wednesday 09 May 2012
Kate Middleton's mum confirms: They're trying for a baby soon!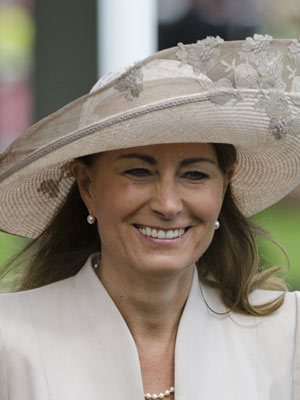 Carole Middleton is looking forward to daughter Kate starting a family
Speculation over when the Duchess of Cambridge will get pregnant has been rife ever since her wedding day last year.
But Now can reveal that Kate Middleton, 30, and Prince William, 29, are about to start trying for a baby after her mum Carole Middleton let the news slip to a pal last week.
'Carole said Kate isn't pregnant yet but wants to start trying soon,' reveals our insider.
'Carole smiles when she's asked about a Royal baby and is clearly looking forward to being a grandmother.'
Royal commentators have previously insisted the couple wouldn't try for a baby until 2013 because of the Queen's Diamond Jubilee, the London Olympics and a host of other engagements this year.
But now it sounds like it could be sooner.
Our source says: 'Carole said Kate can't believe how perfect her first year of marriage has been. A pregnancy would be the icing on the cake for them.'
Read the full story about Kate Middleton in Now Magazine dated 14 May 2012 - out now!
SEE PICTURES Kate Middleton wears Orla Kiely dress for Royal engagement in London with Prince Charles>>
SEE PICTURES Kate Middleton keeps dress hidden under chic grey coat at first Royal engagement without Prince William>>
SEE PICTURES Kate Middleton Style File>>
NEW PICTURES Kate Middleton and Prince William visit riot victims in Birmingham>>
NEW PICTURES Kate Middleton and Prince William dazzle in LA>>
NEW PICTURES Prince William and Kate Middleton on their visit to Prince Edward Island in Canada>>
NEW PICTURES Kate Middleton dazzles at ARK event>>