Thursday 21 June 2012
Kate Middleton was 'dreadfully lonely' and lost her appetite while Prince William was away from home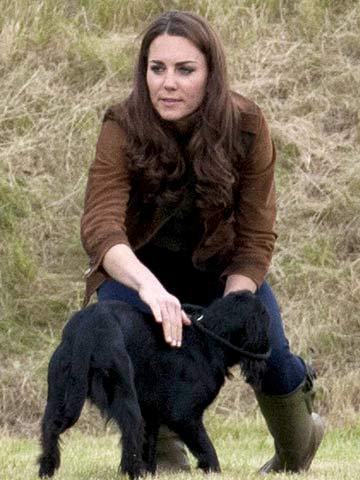 Kate Middleton has been married to Prince William since April 2011
Kate Middleton struggled without husband Prince William when he was posted to the Falkland Islands earlier this year.
Kate, 30, put on a brave face as she took on solo Royal engagements during RAF co-pilot Wills' deployment, but she found their separation tough.
'Although he was away for less than two months, to her it felt like a lifetime,' says a close figure.
'She was dreadfully lonely and lost her appetite when he first went and simply didn't get used to being by herself.'
Kate has lived with William, 30 today, on the Welsh Isle of Anglesey since their wedding in April 2011, and quickly settled into married life by going food shopping in Waitrose and visiting a local cinema with Wills to see The Inbetweeners Movie.
The couple are due to move to Kensington Palace next year, but Kate is reportedly not looking forward to it.
'She feels their time in Anglesey is going much too fast,' a friend tells the Daily Mail.
'That's part of the reason she felt so lonely - it was time wasted. She had no one to buy Pringles for.'
SEE PICTURES Kate Middleton wears Orla Kiely dress for royal engagement in London with Prince Charles>>
SEE PICTURES Kate Middleton keeps dress hidden under chic grey coat at first Royal engagement without Prince William>>
SEE PICTURES Kate Middleton Style File>>
NEW PICTURES Kate Middleton and Prince William visit riot victims in Birmingham>>
NEW PICTURES Kate Middleton and Prince William dazzle in LA>>
NEW PICTURES See Prince William and Kate Middleton on their visit to Prince Edward Island in Canada>>
NEW PICTURES Kate Middleton dazzles in ARK event>>
Anna Duff