Wednesday 09 May 2012
Eva Mendes wants Ryan Gosling's babies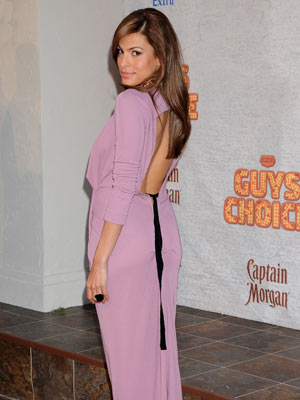 Eva Mendes started dating Ryan Gosling in September 2011
Eva Mendes
, 38, is on a mission to get pregnant, according to pals.
She's thought to have told Ryan Gosling, 31, she wants his babies.
'Eva's wanted to start a family for two years and even looked into adoption,' says a pal. 'She sees Ryan as perfect husband and dad material.'
So do we!
Read more celebrity Love Juice in Now magazine - out now!
SEE PICTURES Eva Mendes at The Met Ball 2011>>