Wednesday 02 May 2012
Just who is One Direction star Harry Styles' favourite model Emma Ostilly?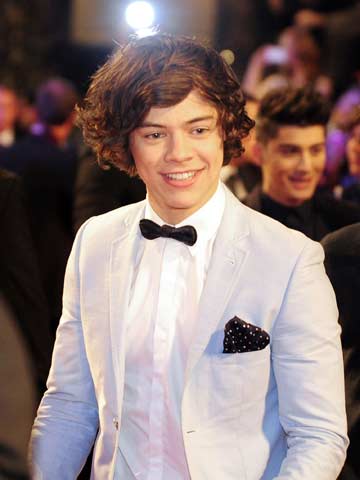 Harry Styles was snapped kissing Emma Ostilly in Australia
Emma Ostilly was discovered just before her 16th birthday and is now a big star at US model agency Wilhelmina.
The 5ft 9in teenager commands up to £6,000 a shoot for the likes of Abercrombie & Fitch and Victoria's Secret and has even graced billboards in New York's Times Square.
Emma was brought up in Westport, Connecticut, where she met American boyfriend Sean.
Her South African parents were both models in their younger days.
Read the full story about Harry Styles in see Emma Ostilly's tiny bikini body Now magazine dated 7 May 2012 - out now!
SEE PICTURE Harry Styles and Ellis Calcutt out in Cheshire>>
PHOTO GALLERY Harry Styles' life in pictures>>
PICTURES Harry Styles and the 1D boys have fun in the sun in Australia>>
SEE PICTURES Harry Styles and One Direction show off hot new hair in sexy magazine shoot>>
SEE PICTURES Harry Styles and One Direction sign copies of album Up All Night in New York to mark US release>>
SEE PICTURES Harry Styles and One Direction perform new song Gotta Be You on German TV show>>
SEE VIDEO Harry Styles and One Direction mobbed by screaming fans in London>>