Tuesday 01 May 2012
£1,200-an-hour prostitute Jenny Thompson: I give Mario Balotelli 9 out of 10 in bed and Wayne Rooney 4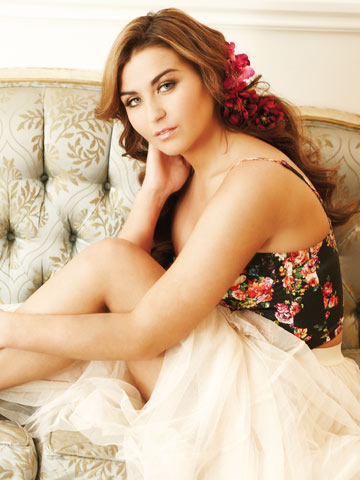 Jenny Thompson's client list included Wayne Rooney
Jenny Thompson's the £1,200-an-hour prostitute who bedded Wayne Rooney while his wife Coleen Rooney was pregnant, making almost every woman in the UK hate her.
Now 23-year-old Jenny from Bolton has hit the headlines again after owning up to a fling with Manchester City ace Mario Balotelli, who's dating a model.
'I haven't done any escorting work for over 18 months. No money changed hands or was even discussed. It was different with Mario,' Jenny tells us in our exclusive interview.
'He was very affectionate with me. He was tactile - but he was gentle, not at all gropey.
'We went back to his house, swam in our underwear in his pool - he was wearing pink pants - then we had sex in his bedroom.
'He was gentle but still hit the spot. He knew what he was doing and he wasn't selfish. The sex lasted a long time. I left his house at 7.30am.
Was he better in bed than Wayne?
'Definitely. Mario was a nine out of 10. Wayne was only a four.'
Next morning Mario told a shocked Jenny: 'I'm going to Italy to see my girlfriend.'
Read the full interview with Jenny Thompson in Now magazine dated 7 May 2012 - out now!
SEE PICTURE Wayne Rooney's tattoo in honour of baby Kai>>
SEE PICTURES Celebrity tattoos>>
SEE PICTURES Wayne and Coleen Rooney's wedding photos>>
SEE PICTURES Wayne and Coleen Rooney - their love story so far>>