Thursday 26 April 2012
One Direction star Niall Horan: I don't always wear pants, I like to go free and easy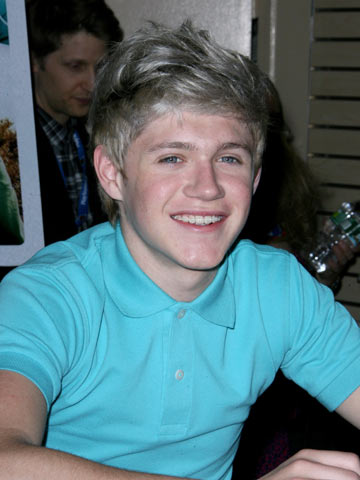 Niall Horan has just returned from One Direction's mini-tour of Australia and New Zealand
One Direction singer Niall Horan has revealed that he doesn't always sport any underwear.
Niall, 18, sometimes finds going boxerless more comfortable.
'Do I always wear pants? Well, yeah but then I like to go free and easy from time to time,' Niall tells Metro.
The 1D star returned to the UK on Tuesday with his band mates Zayn Malik, 19, Louis Tomlinson, 20, plus 18-year-olds Liam Payne and Harry Styles after almost 3 months on tour.
He's enjoying having some time out before the group return to the US in May.
'just watched the dvd of westlife at croke park...holy god! thats a career! thats what dreams are made of..nearly 100,000 people at croker,' Tweets Niall.
SEE PICTURES One Direction sign copies of album Up All Night in New York to mark US release>>
SEE PICTURES One Direction continue US tour without Zayn Malik>>
NEW PICTURES One Direction and red carpet guests at the Brits 2012>>
SEE PICTURES Harry Styles and One Direction perform new song Gotta Be You on German TV show>>
SEE PICTURES Harry Styles and One Direction at Capital FM Jingle Bell Ball 2011>>
SEE EXCLUSIVE VIDEO Teen Now meets Harry Styles and One Direction>>
SEE VIDEO Harry Styles and One Direction mobbed by screaming fans in London>>
Anna Duff
Harry Styles supports Cancer Research UK

One Direction coming soon


Teen Now meets One Direction part 1
Teen Now meets
One Direction
part 2
Capital FM Jingle Bell Ball part 2