Thursday 26 April 2012
Caroline Flack organising Dawn Porter's naked 'boobcakes' hen party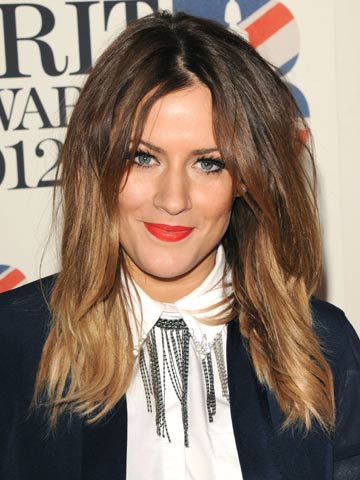 Caroline Flack will present The Xtra Factor for the 2nd time later this year
Caroline Flack and BBC Radio 1 DJ Gemma Cairney have been put in charge of close friend Dawn Porter's hen do.
Dawn, 33, has given Caroline, 32, and Gemma, 27, some strict guidelines for her big night.
'keep emailing @gemcairn and @carolineflack1 orders about my hen do . No blow up c*cks, NO pink and NO lace and NO F*CKING CUP CAKES!' Tweets Dawn.
Dawn, who announced her engagement to Bridesmaids actor Chris O'Dowd in December, is also adamant that her party won't involve any strippers - but she's happy to get her own kit off.
'@hotpatooties @carolineflack1 you want us all to draw you naked? OK DAWN. Only if you we can eat sushi off you afterwards?' Tweets Gemma.
Dawn replies: '@gemcairn @carolineflack1 perfect. Mine is the only naked body allowed. I don't want to see ONE man boob!'
While Caroline adds: '@hotpatooties BOOBCAKES!'
PHOTO GALLERY Harry Styles' life in pictures>>
PICTURES Harry Styles and the 1D boys have fun in the sun in Australia>>
SEE PICTURES Harry Styles and One Direction show off hot new hair in sexy magazine shoot>>
SEE PICTURES Harry Styles and One Direction sign copies of album Up All Night in New York to mark US release>>
SEE PICTURES Harry Styles and One Direction perform new song Gotta Be You on German TV show>>
SEE VIDEO Harry Styles and One Direction mobbed by screaming fans in London>>
Anna Duff
Harry Styles supports Cancer Research UK
One Direction coming soon

Teen Now meets One Direction part 1
Teen Now meets
One Direction
part 2
Capital FM Jingle Bell Ball part 2 with One Direction