Thursday 26 April 2012
Cheryl Cole: Simon Cowell and I are frenemies - I haven't thought about working with him again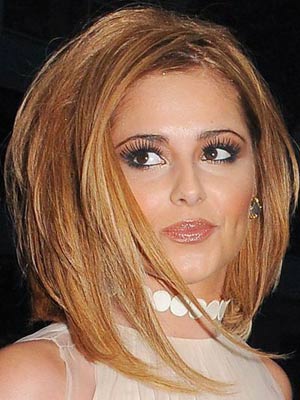 Cheryl Cole was a judge on The X Factor with Dannii Minogue and Simon Cowell
Cheryl Cole reckons she and former boss Simon Cowell are friends again as well as enemies. The pair's relationship has been uneasy since Si dumped her from the US X Factor judging panel.
'Nothing's changed, we're still frenemies,' Chezza, 28, told radio DJ Chris Moyles yesterday, dubbing her firing as 'weird'.
'I didn't get a call from him when I was fired. But I have since many times. Were they interesting conversations? Definitely. Extremely interesting.
'But I haven't thought about working with Simon again.'
The media mogul, 52, has just revealed explosive details about his personal life in a series of interviews with journalist Tom Bower for unauthorised biography Sweet Revenge: The Intimate Life Of Simon Cowell.
During the chats, he alleged he had a fling with Dannii Minogue when she joined The X Factor and also boasted: 'I would've liked an affair with Cheryl.'
'She feels degraded,' says Now's insider. 'She can't believe how he's objectified her. She says it sounds as if she only got the job because he was after her, which is untrue.'
Read more about Cheryl Cole and Simon Cowell in Now magazine dated 30 April 2012 - out now!
SEE PICTURES Stars arrive at Simon Cowell's 50th birthday party>>
SEE PICTURES The photos of Paul Abdul and Cheryl Cole Simon Cowell didn't want you to see>>
SEE PICTURES Simon Cowell in Celebrity Smokers: VIPs who love a fag>>
SEE PICTURES Dannii Minogue and Kris Smith's relationship in pictures>>
PICS Dannii Minogue and Kris Smith out and about with baby Ethan>>
FASHION GALLERY Dannii Minogue - a style icon>>
MORE PICTURES Dannii Minogue's hair styles>>