Wednesday 25 April 2012
Lily Allen and husband Sam 'have words' about her going back to work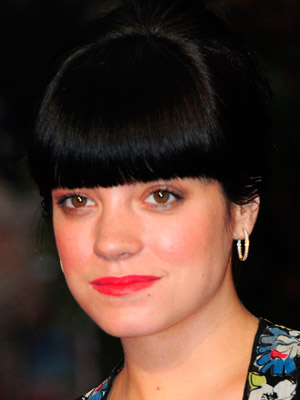 Lily Allen gave birth to baby Ethel five months ago
Lily Allen, 26, is back in 
the studio, despite hubby Sam Cooper wanting her to take more time 
off after having baby Ethel five months ago.
'They've had a few choice words on the subject, 
but neither of them is backing down,' says our source.
'Lily can be incredibly stubborn!'
Construction boss Sam announced Lily was pregnant on their wedding day in June and their daughter arrived in November.
Read more celebrity Love Juice in Now magazine dated 30 April 2012 - out now!
SEE PICTURES Lily Allen in Celebrity births 2011>>
SEE PICTURE Lily Allen and her baby bump at Halloween>>
SEE PICTURES Lily Allen marries Sam Cooper - see their wedding photos>>
SEE PICTURES The life of Lily Allen - her story in photos>>