Saturday 28 April 2012
Photo charity approaches Kate Middleton to take on Wills' late mum Princess Diana's patron role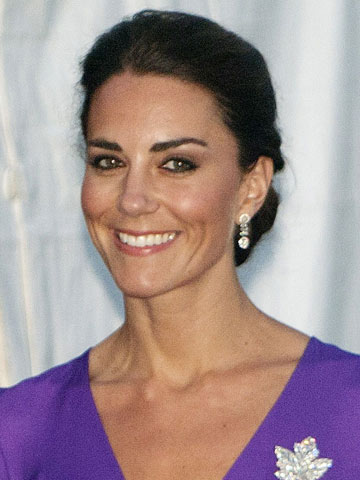 Kate Middleton celebrates her first wedding anniversary with Prince William on 29 April
Kate Middleton may be set to follow in the footsteps of her late mother-in-law Princess Diana by becoming patron of a photo charity.
The Positive View Foundation, which helps disadvantaged young people by introducing them to photography, has approached Kate, 30, to take on the role that Diana held in the early 1990s.
'Kate has a keen interest in disadvantaged young people and loves photography. This would be ideal for her,' says a source.
'The charity will resonate with Kate, and of course the fact that Positive View has links with both William and his mother will play a part in her decision.'
Kate's husband Prince William, 29, previously took on his mother's role in 2010 and helped to raise over £500,000.
But Kate - who's already patron of 4 charities - isn't expected to decide which other organisations she'll back until the end of this year or the start of next.
'It's under discussion but nothing has been confirmed with the Palace yet,' a spokesman for the foundation tells the Mail On Sunday.
'At this stage we can't say anything while it is so up in the air.'
SEE PICTURES Kate Middleton wears Orla Kiely dress for royal engagement in London with Prince Charles>>
SEE PICTURES Kate Middleton keeps dress hidden under chic grey coat at first Royal engagement without Prince William>>
SEE PICTURES Kate Middleton Style File>>
NEW PICTURES Kate Middleton and Prince William visit riot victims in Birmingham>>
NEW PICTURES Kate Middleton and Prince William dazzle in LA>>
NEW PICTURES See Prince William and Kate Middleton on their visit to Prince Edward Island in Canada>>
NEW PICTURES Kate Middleton dazzles in ARK event>>
Anna Duff