Tuesday 24 April 2012
Kate and Pippa Middleton - sisters at war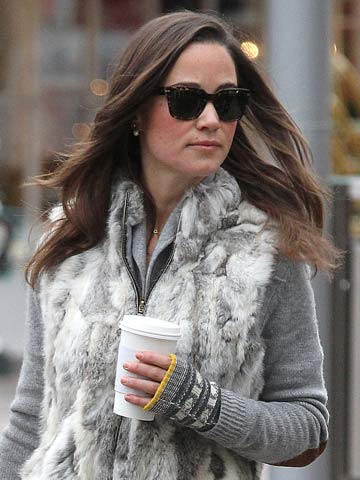 Pippa Middleton's book Celebrate will be released later this year
As pictures of Pippa Middleton cavorting at a party in Paris were splashed across the papers last week, there was a frantic phone call made to the Middleton family home.

Her sister Katerang mum Carole with one request: that Pippa 
be summoned to her parents' Berkshire home immediately 
to explain herself.
The Duchess, 30, had a simple question about her 28-year-old sister: 'Doesn't she realise how this affects me?'
Kate's distress was over a series of pictures taken of Pippa during a 48-hour 'wild weekend' in Paris last week.
First, she shocked everyone 
by dressing up as a racy courtier and attending a raucous birthday party complete with burlesque strippers, dwarfs and men wearing dog leads.
The next day she added to the controversy by being pictured smirking in a 
car with a male friend holding 
a gun, pointed at the paparazzi.
Brandishing a gun in public in France carries a prison sentence for all involved - even Pippa. It's especially insensitive after a spate of recent shootings in the country.
'Kate couldn't quite get her head around the fact Pippa put herself in such a situation,' says 
a Royal insider.
'As far as she's concerned Pippa's abused her free rein and, as always, she has 
to deal with the consequences.'
Read the full story about Kate and Pippa Middleton in Now magazine dated 30 April 2012 - out now!
SEE PICTURES Kate Middleton wears Orla Kiely dress for royal engagement in London with Prince Charles>>
SEE PICTURES Kate Middleton keeps dress hidden under chic grey coat at first Royal engagement without Prince William>>
SEE PICTURES Kate Middleton Style File>>
NEW PICTURES Kate Middleton and Prince William visit riot victims in Birmingham>>
NEW PICTURES Kate Middleton and Prince William dazzle in LA>>
NEW PICTURES See Prince William and Kate Middleton on their visit to Prince Edward Island in Canada>>
NEW PICTURES Kate Middleton dazzles in ARK event>>