Friday 20 April 2012
One Direction's Harry Styles: The Lion King is the best film ever made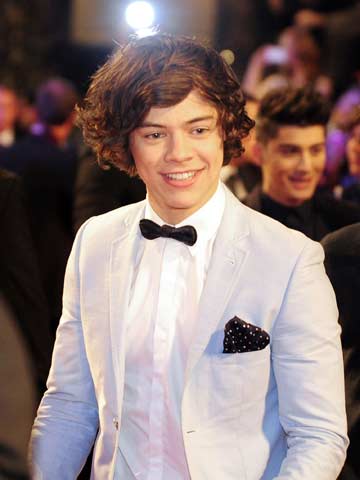 Harry Styles is in New Zealand with One Direction
One Direction's bid for world domination means the boys have to spend a lot of time jetting from country to country.
But Harry Styles, 18, who jetted to New Zealand from Australia, has worked out that the best way to cope with long flights is to settle down to one of his favourite movies.
'I watched The Lion King on the plane...an it I genuinely think it's one of the best films ever made,' Harry confesses on Twitter.
And it's not the first time the curly-haired cutie has spoken passionately about the timeless Disney flick to his loyal followers.
'BREAKING NEWS!!!! @NiallOfficial has never seen The Lion King....' Harry wrote back in September.
Awww!
MORE ONE DIRECTION PICTURES The 1D boys have fun in the sun in Australia>>
SEE PICTURES One Direction show off hot new hair in sexy magazine shoot>>
PHOTO GALLERY Harry Styles' life in pictures>>
SEE PICTURES One Direction sign copies of album Up All Night in New York to mark US release>>
SEE PICTURES One Direction continue US tour without Zayn Malik>>
SEE PICTURES Harry Styles and One Direction perform new song Gotta Be You on German TV show>>
SEE PICTURES Harry Styles and One Direction at Capital FM Jingle Bell Ball 2011>>
SEE EXCLUSIVE VIDEO Teen Now meets Harry Styles and One Direction>>
SEE VIDEO Harry Styles and One Direction mobbed by screaming fans in London>>
Beth Shearing
VIDEO: One Direction's Harry Styles supports Cancer Research UK

VIDEO: One Direction coming soon
VIDEO: Teen Now meets One Direction part 1
VIDEO: Teen Now meets
One Direction
part 2
VIDEO: One Direction at Capital FM Jingle Bell Ball part 2