Thursday 19 April 2012
Dan Wootton: Stressed Peter Andre has tried to quit showbiz altogether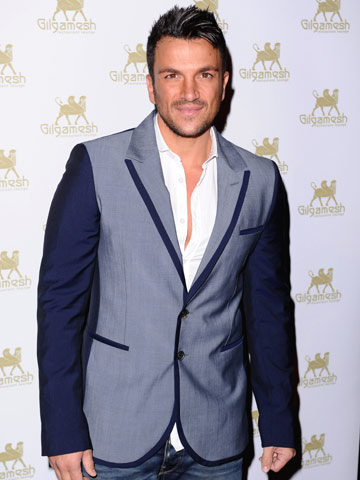 Peter Andre is having a tough time
Dan Wootton
, Now's Editor At Large, has known
Peter Andre
for years and witnessed the deep love he has for his family.
With brother Andrew battling kidney cancer, Pete, 39, is in a bit of a state.
'By his own admission, Pete doesn't cope well with stress,' says Dan.
'He's candidly spoken of his battle with depression and crippling panic attacks.
'Some have criticised his decision to carry on with public appearances and photo calls, but his friends want people to know the truth: everything Pete's doing is for his brother and with his blessing.
'Many times over the past few weeks, Pete's tried to quit showbiz altogether.
'He's begged his manager Claire Powell to cancel all his filming and promotional commitments so he can spend every waking moment focusing on his sick brother.
'But brave Andrew's urged Peter to carry on.
'"I need you to tell the world what I'm going through," he's told him. "One in three people suffers from cancer at some point. You're a celeb, so you have a responsibility to raise awareness. We need to find a way to cure me."
'Since then, Pete's secretly met with top doctors to discuss potentially revolutionary treatments. Andrew's currently on a new form of cancer drugs.'
Read Dan Wootton's full story about Peter Andre in Now magazine dated 23 April - out now!
SEE PICTURES Katie Price and Peter Andre: A love story in photos>>
SEE PICTURES Katie Price and Peter Andre - after the love split>>
PICTURES Peter Andre and Amy Childs party at Sugar Hut>>
SEE PICTURES Peter Andre's night on the town with Nicola McLean and Chantelle Houghton>>