Sunday 13 May 2012
Kate Middleton has been secretly volunteering for the Scouts since Christmas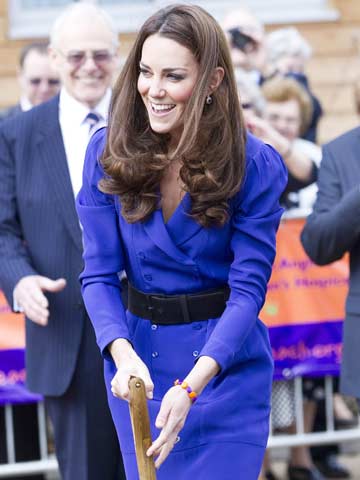 Kate Middleton was a Brownie as a child
Kate Middleton has been teaching children skills such as lighting fires and putting up tents at her local Scout group in Anglesey, Wales.
Kate, 30, attends the 90-minute sessions once a month to help out boys and girls aged between 6-10.
'She's been doing it all below radar because this was something she wanted to do in her own time, without fanfare,' says a source.
'The first evening she turned up at the group there was obviously great excitement among the other volunteers and children but she got stuck in straight away.
'Now it's no big deal. She's just a volunteer like anyone else.'
Kate revealed her plans to support the Scout movement at the start of the year.
While she's tried to keep her visits to the Anglesey club private, she's still inspired others to follow in her footsteps.
'When the Duchess announced her involvement in January, inquiries from adult volunteers went up by a factor of 10,' the Scout Association's Simon Carter tells The Sun.
'People started thinking, well if she can find the time to do it, so can I.'
SEE PICTURES Kate Middleton wears Orla Kiely dress for royal engagement in London with Prince Charles>>
SEE PICTURES Kate Middleton keeps dress hidden under chic grey coat at first Royal engagement without Prince William>>
SEE PICTURES Kate Middleton Style File>>
NEW PICTURES Kate Middleton and Prince William visit riot victims in Birmingham>>
NEW PICTURES Kate Middleton and Prince William dazzle in LA>>
NEW PICTURES See Prince William and Kate Middleton on their visit to Prince Edward Island in Canada>>
NEW PICTURES Kate Middleton dazzles in ARK event>>
Anna Duff