Wednesday 18 April 2012
Nate Taylor ready to propose to 'wifey' Scarlett Johansson?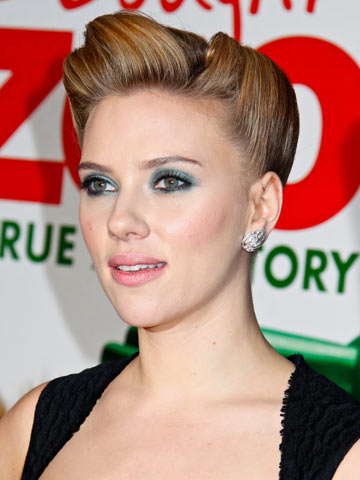 Scarlett Johansson stars in new Marvel flick Avengers Assemble
Things are hotting up between Scarlett Johansson, 27, and her ad executive boyfriend Nate Taylor, 38 - he's said to be on the verge of proposing.
The pair have been dating for six months and Nate's already been overheard calling Scarlett 'wifey'.
'They're a fantastic couple and this is the happiest Scarlett has been in a long time,' reveals a friend.
Read more celebrity Love Juice in Now magazine dated 23 April - out now!
FASHION PICTURES Scarlott Johansson's style file>>
CELEBRITY HAIR Scarlett Johansson's new hairdo and other new star style looks>>
SEE PICTURES Scarlett Johansson and other celebrity splits 2010>>
SEE PICTURES Scarlett Johansson launches Dolce & Gabbana's latest make-up range>>