Friday 13 April 2012
Kerry Katona: I helped put Atomic Kitten on the map so I'd love to get on stage with them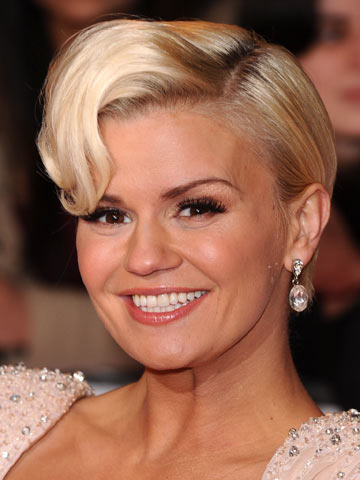 Kerry Katona is dating artist Steve Alce
Kerry Katona is keen to get back on stage with her former Atomic Kitten band mates.
The reality TV star quit the group and was replaced by Jenny Frost in 2001 but credits herself as the 'founding member'.
'When I left, the band went on to become bigger and better and I watched on with great pride,' says Kerry, 31.
There are now rumours that Liz McClarnon, 31, Natasha Hamilton, 29, and Jenny, 34, are reforming, but Kerry's not sure she's welcome.
And she might be right, as Jenny told us she'd rather 'eat her own kidney with a spoon' than get back together with Kerry - though that hasn't put off the mum-of-4.
'I'm proud of being a part of Atomic Kitten,' says Kerry.
'They helped me and I helped put them on the map, so if the opportunity arose I'd love to get on stage with them - I'd be mad not to!'
SEE PICTURES Kerry Katona: From pop princess to Dazed Of Warrington>>
SEE PICTURES Kerry Katona and Nicola McLean enjoy a girls' night out in London>>
Esme Riley