Thursday 12 April 2012
Jennifer Lopez's men come to blows!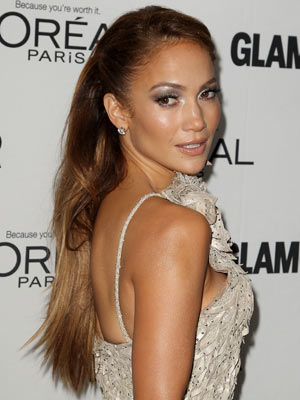 Jennifer Lopez and Marc Anthony were married for 7 years
Jennifer Lopez's ex Marc Anthony and new man Casper Smart had to be pulled apart during a heated exchange at a family get-together last month.
Our source says Marc, 43, blew his top after watching Casper, 25, playing with his twins Max and Emme, four.
'Marc's at his wits' end,' reveals our insider. 'He thinks Casper's trying to replace him as a dad. When he saw him with the kids, Marc exploded.'
J-Lo, 42, began dating Casper in October, three months after her split with her hubby of seven years.
'Marc calls Casper a money-grubbing punk,' says our source. 'This is going to get extremely ugly.'
Read more celebrity gossip in Now magazine dated 16 April 2012 - out now!
SEE PICTURES J-Lo and the stars at the MTV Movie Awards 2010>>
SEE PICTURES Jennifer Lopez attends The Back Up Plan premiere in LA>>
MORE PICTURES J-Lo's style statement>>
MORE PICTURES Jennifer Lopez makes her American Idol debut>>