Monday 16 April 2012
Seal crazy over Heidi Klum's date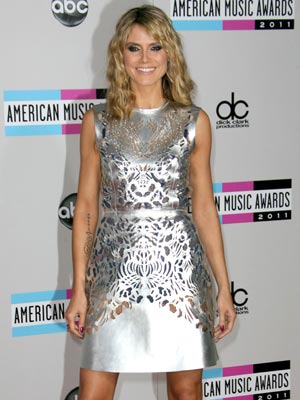 Seal and Heidi Klum split in January 2012
Singer Seal's flipped out after seeing pics of Heidi Klum on a date with her hot co-star.
The 49-year-old's been left devastated since learning his estranged wife is seeing Germany's Next Top Model judge Thomas Hayo - and that she's even introduced him to her father.
A source says: 'Seal's been in a terrible mood for weeks and this has really set him off. He says they agreed not to start dating until the divorce was finalised.'
Seal and Heidi, 38, split in January, but both publicly hinted later that they might be able to save their marriage.
However, that now looks unlikely as Heidi was snapped sharing an intimate picnic with Thomas during a break from filming.
Pics show the pair giggling as he feeds her food with a plastic fork.
Heidi introduced Thomas to her Dad Gunther when he visited the set in LA last month.
Heidi insists she and Thomas are just pals, but our source adds: 'Seal thinks there's no smoke without fire.'
See the snap of Heidi Klum with Thomas Hayo in Now magazine dated 16 April 2010 - out now!
SEE PICTURES Heidi Klum's Halloween party costumes over the years>>