Tuesday 10 April 2012
One Direction's Liam Payne: We want to drink pints of beer in Australia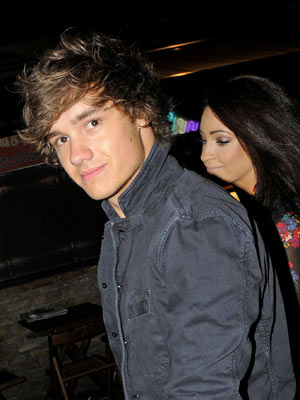 Liam Payne is preparing for One Direction's mini tour of Australia and New Zealand
One Direction may have only just arrived in Australia, but Liam Payne says the boys have been looking forward to an ice cold beer.
Before 1D flew into the country on Monday, Liam, 18, admitted that the US drinking age of 21 was proving tough for Louis Tomlinson, 20, Zayn Malik, 19, Harry Styles, 18, and Niall Horan, 18.
'We want to drink pints,' Liam tells The Sun.
'We've been in America for ages, so we'll do that.'
It seems 1D got their wish shortly after landing Down Under, where you can have an alcoholic tipple at 18.
The lads are taking it easy before their mini tour of the country kicks off on Friday and spent their full first day in Oz hanging out together on a luxury boat in Sydney Harbour.
Louis enjoyed a bottle of Corona as he joined Zayn and Harry for a spin on a power boat.
'I'm down under officially and its beautiful ! :D x x,' Tweets Zayn.
PICTURES Harry Styles and Liam Payne show off fit bods>>
SEE PICTURES One Direction sign copies of album Up All Night in New York to mark US release>>
SEE PICTURES One Direction continue US tour without Zayn Malik>>
NEW PICTURES One Direction and red carpet guests at the Brits 2012>>
SEE PICTURES Harry Styles and One Direction perform new song Gotta Be You on German TV show>>
SEE PICTURES Harry Styles and One Direction at Capital FM Jingle Bell Ball 2011>>
SEE EXCLUSIVE VIDEO Teen Now meets Harry Styles and One Direction>>
SEE VIDEO Harry Styles and One Direction mobbed by screaming fans in London>>
Anna Duff

Harry Styles supports Cancer Research UK

One Direction coming soon


Teen Now meets One Direction part 1
Teen Now meets
One Direction
part 2
Capital FM Jingle Bell Ball part 2