Thursday 05 April 2012
Zac Efron: It was so embarrassing when I ate a tuna sandwich before filming a kiss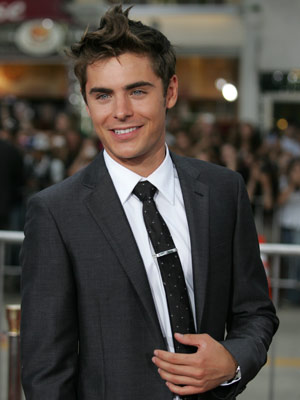 Zac Efron used to date Vanessa Hudgens
Zac Efron might be an international heartthrob, but don't think this means he's immune from making mistakes when it comes to girls.
The sexy actor has confessed that he was once left red-faced on set when he was called to shoot a love scene straight after he'd scoffed a smelly snack.
'I had a kissing scene one time and I ate a tuna sandwich and it was the first [scene] I had to do and I got called out on it,' says Zac.
And it seems the 24-year-old star is still haunted by the memory.
'It was so embarrassing,' he tells Access Hollywood. 'You don't do that, don't be that guy!'
SEE PICTURES Zac Efron and Vanessa Hudgens - a love story in photos>>

SEE PICTURES Zac Efron's life in photos>>
SEE PICTURES Zac Efron in new movie 17 Again>>
SEE PICTURES Zac Efron's waxwork unveiled>>

SEE PICTURES The top 20 teen idols>>
Beth Shearing