Tuesday 03 April 2012
Tearful Kate Middleton tells Prince William: I want us to be happy again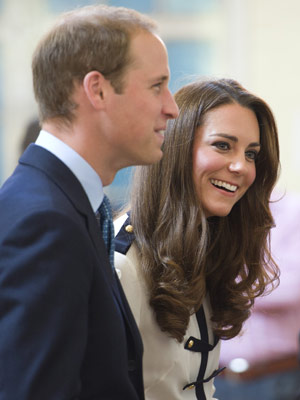 Kate Middleton married Prince William on 29 April 2011
It's almost a year since Kate Middleton and Prince William greeted their adoring public as the Duke and Duchess of Cambridge.
But Now can reveal their romantic union at Kensington Palace to mark Wills' return from his six-week tour of duty in the Falklands has made Kate, 30, reflect on how life has changed since their lavish wedding last April.
Since their nuptials, they've spent 42 days apart.
Wills, 30, has performed 93 engagements and Kate 42, not counting family duties.
Now those close to Kate reveal that this whirlwind of social events, coupled with Wills' absence, have left her battling loneliness and hankering for the time when they could just curl up together in their Anglesey cottage.
'The reason Wills waited so long before proposing was so that Kate would have a better understanding of what things would be like,' says a source.
'But no matter how much she loves him she had no idea how it would affect their relationship.'
Read the full story about Kate Middleton and Prince William in Now magazine dated 9 April 2012 - out now!
SEE PICTURES Kate Middleton wears Orla Kiely dress for royal engagement in London with Prince Charles>>
SEE PICTURES Kate Middleton keeps dress hidden under chic grey coat at first Royal engagement without Prince William>>
SEE PICTURES Kate Middleton Style File>>
NEW PICTURES See Prince William and Kate Middleton on their visit to Prince Edward Island in Canada>>