Monday 02 April 2012
Olly Murs: I feel sorry for Caroline Flack, she doesn't deserve to be called a cougar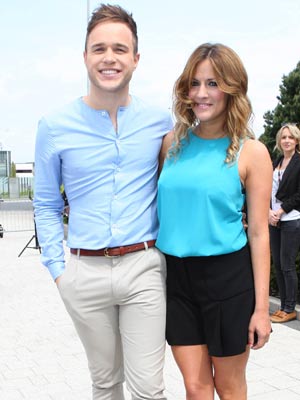 Olly Murs and Caroline Flack present The Xtra Factor together
Olly Murs has spoken out in support of his Xtra Factor co-host Caroline Flack after she was labelled a cougar during her relationship with One Direction's Harry Styles.
Caroline, 32, received death threats during her 3-month hook-up with Harry, 18.
'I feel sorry for her. She's had a rough time after what happened with her and Harry,' Olly, 27, tells the Daily Star Sunday.
'She was getting called a cougar. She deserves better than that.'
Caroline and Olly first struck up a friendship during their time on the talent show spin-off in 2011.
The pair are set to present the programme again this year - but Olly will miss the audition stages because he's joining the 1D boys on their US tour.
'London
excelled in loveliness today! Super delighted that I'm back working on
Xtra Factor this year with Olly..will miss him in auditions,' Tweets Caroline.
SEE PICTURES Olly Murs performs hot new single Heart Skips A Beat on This Morning>>
SEE PICTURES Olly Murs performs special live acoustic show in Austria>>
SEE PICTURES Harry Styles and Caroline Flack party at the same club after the Brit Awards 2012>>
SEE PICTURES Celebrity hair: Caroline Flack - dark to blonde and dip-dye>>


SEE PICTURES Caroline Flack joins stars at National TV Awards 2012>>
EXCLUSIVE PICTURES Caroline Flack shows off exactly what Harry Styles sees in her>>
Anna Duff