Monday 23 April 2012
Professor Green: I'm not very rock'n'roll!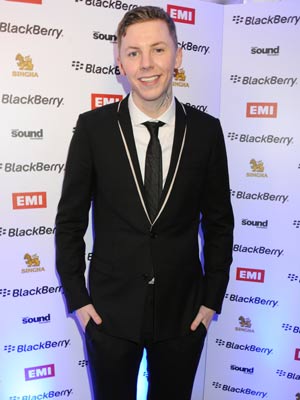 Professor Green is currently recording his third solo album
A few years ago, no one knew him. Now the whole world's heard of
Professor Green
. And the good news is that he's touring soon.
'I'm very excited!' Prof Green, 28, tells us.
'The instant response - you get to see the effect the music you've made has on people and that's cool.
'From doing songs like Oh My God, where everyone is practically in the mosh pit, to Astronaut, where everyone is still and taking it all in.
'It's wicked to take everyone on that journey.'
So what goes on Professor Green's rider of little luxuries he can't do without backstage?
'I normally just have some fruit - I'm not very rock'n'roll!' he admits.
'I make sure I have a kettle, some manuka honey, fresh lemon and fresh ginger to help look after my voice.'
Read the full interview with Professor Green in Teen Now magazine dated April 2012 - out now!
SEE PICTURES Millie Mackintosh and Professor Green attend the Brits 2012>>
SEE PICTURES Millie Mackintosh attends InStyle's 10th anniversary party in London>>
EXCLUSIVE VIDEO Behind the scenes at Caggie Dunlop and Millie Mackintosh's photo shoot>>