Thursday 22 March 2012
Harry Styles: I'm going to buy a new mattress because the springs have gone in mine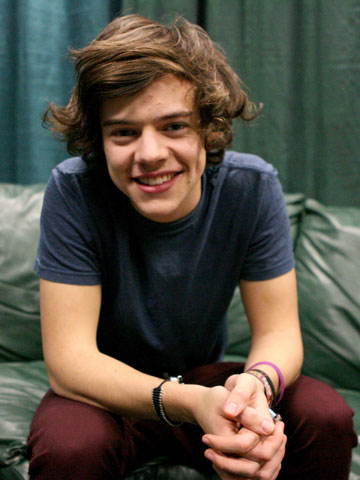 Harry Styles' band One Direction have a No 1 album in America
Harry Styles is bound to have a bit of spare cash following his band's success in the US - so he's making plans on how to spend it.
And at the top of the One Direction heartthrob's shopping list is a decent mattress.
'I'm going to treat myself to a new one,' says Harry, 18. 'I need a good one.
'The one I'm using is still the one that was there when I moved in. The springs have gone.'
Harry - who's moving out of the flat he shares with band mate Louis Tomlinson, 20, when he gets back from America - fancies a flexible design that moulds to your body shape.
'I hear those memory foam ones are good,' Harry tells The Sun. 'I need one of those.'
And he quips: 'As long as it don't talk, I will be alright.'
SEE PICTURES One Direction continue US tour without Zayn Malik>>
SEE PICTURES One Direction wow at Wolverhampton warm-up concert ahead of Up All Night tour>>
NEW PICTURES One Direction teen star Harry Styles' rise to fame>>
SEE PICTURES Harry Styles and One Direction perform new song Gotta Be You on German TV show>>
NEW PICTURES Celebrity hair: Caroline Flack - dark to blonde and dip-dye>>
Esme Riley
Harry Styles supports Cancer Research UK
One Direction coming soon

Teen Now meets One Direction part 1
Teen Now meets
One Direction
part 2
Capital FM Jingle Bell Ball part 2