Tuesday 20 March 2012
Peter Andre: My brother Andrew and I are determined to find a cure for cancer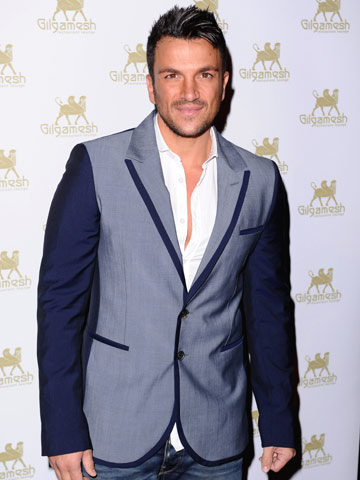 Peter Andre travelled to Oz to be by his brother's bedside when he first fell ill
Peter Andre is doing all he can to support his brother Andrew through his battle with kidney cancer.
Andrew, 54, who lives on Australia's Gold Coast, is currently recovering from 2 huge operations but will soon relocate to Pete's home in the UK with his wife Magda.
'Andrew wants me to help with cancer awareness,' Pete, 39 explains.
'We're determined to find a cure.'
Andrew lived in the UK 15 years ago so Pete says it'll be like 'coming home' for him.
The family are taking 'every day as it comes' but Pete's determined he'll make a good carer.
'My friend Dr Ru has been giving me lots of advice and he's going to help me look after Andrew,' says Pete.
'I also think the NHS is fantastic and I know that Andrew will get the best possible care over here.'
SEE PICTURES Katie Price and Peter Andre: A love story in photos>>
SEE PICTURES Katie Price and Peter Andre - after the love split>>
PICTURES Peter Andre and Amy Childs party at Sugar Hut>>
SEE PICTURES Peter Andre's night on the town with Nicola McLean and Chantelle Houghton>>
Esme Riley