Thursday 08 March 2012
Baby Ethel is exhausting new mum Lily Allen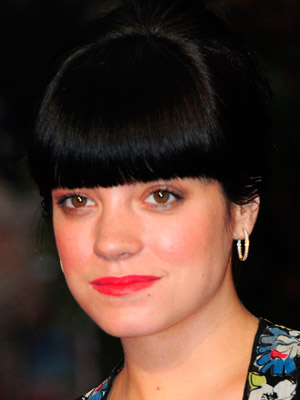 Lily Allen is married to construction boss Sam Cooper
Lily Allen is feeling pretty tired looking after 4-month-old baby daughter, Ethel Mary.
The 26-year-old opened up about her exhausted state during a late-night Twitter conversation with writer India Knight, 46, who confessed she was 'wide awake'.
'Moi aussi. roll on the 1 o'clock feed, and then the 5 o'clock feed,and then the 9 o'clock.................zzzzzzzzzz........,' Tweeted Lily.
But the singer does get some shut-eye when Ethel dozes off again, thanks to a gadget that soothes her little one .
'Whoever bought this for / sent this to me THANK YOU !!!!! Dont know if i could survive without EWAN THE DREAM SHEEP,' Tweets Lily.
Easidream's Ewan emits soothing sounds at a low base frequency and a calming pink glow.
SEE PICTURES Lily Allen in Celebrity births 2011>>
SEE PICTURE Lily Allen and her baby bump at Halloween>>
SEE PICTURES Lily Allen marries Sam Cooper - see their wedding photos>>
SEE PICTURES The life of Lily Allen - her story in photos>>
SEE PICTURES Lily Allen Style File>>
Esme Riley